Next week (May 3-7) is Teacher Appreciation Week! Please let our teachers know how much you appreciate them!

CONGRATULATIONS to our Baseball team as they won both games today to advance to the second round of the state playoffs next week! Go Indians!

The SCHS Girls Tennis Team advanced to their first ever Final 4! Congratulations on the win today vs. Lake Oconee Charter and good luck on Monday in the semi-finals!

Middle School Honors Night will be held tonight at 6:00 in the gymnasium. If your child received an invitation, he/she will receive an award. Please make sure students dress their best as they will be on stage. We look forward to seeing you there!

Will Pace Placed Second in the State FFA Discussion Meet Career Development Event held in Macon Ga at the State FFA Convention. The Discussion Meet is patterned after the National Farm Bureau Young Farmer Discussion Meet. Students discuss topics in a way that leads to constructive ideas and problem solving. The Discussion Meet contest is designed to simulate a committee meeting where discussion and active participation are expected from each participant. This competition is evaluated on an exchange of ideas and information on a predetermined topic. The judges are looking for the contestant that offers constructive criticism, cooperation, and communication while analyzing agricultural problems and developing solutions

SCHS Boys Tennis team has just defeated ACE Charter to advance to the Final Four in the state tennis tournament! Congratulations!!

Just in: SCHS Literary Team placed second in the state today! We are so proud of our students and coaches for a great job of representing Seminole County!

CONGRATULATIONS to the SCHS boys tennis team as they beat Metter High today. We now advance to the Elite 8 round against ACE Charter School in Macon, Ga. next week.

CONGRATULATIONS to SCHS Girls tennis team for defeating Charlton County today! They advance to the Elite 8 round (tbd).

Congratulations to SCHS literary, baseball, tennis and golf teams on their region/area championships over the last 7 days! Another great week for SCHS!

SCHS Tennis Boys and Girl's Teams defeated Bainbridge today!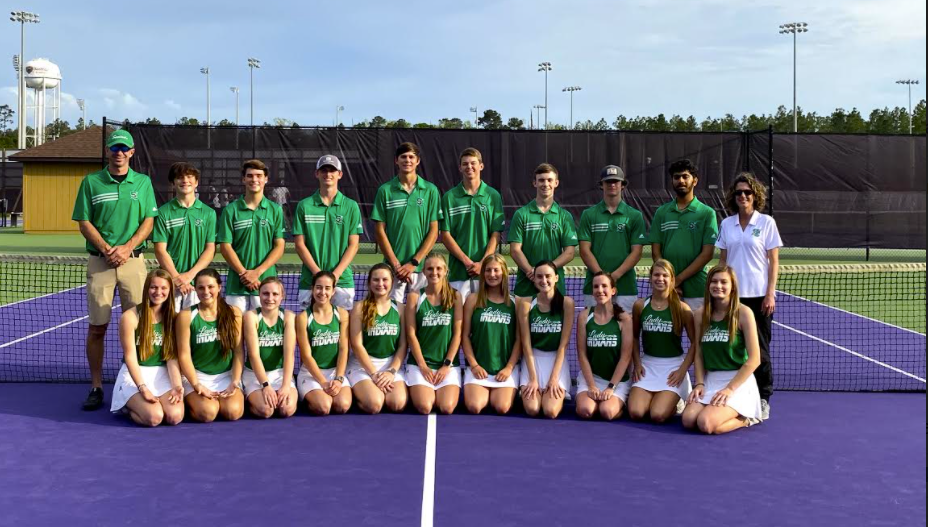 You can view the Hog Show live on Instagram this Saturday, February 13th. Search "seminolecountyffa" in your Instagram app and follow the live stream starting at 11:00am.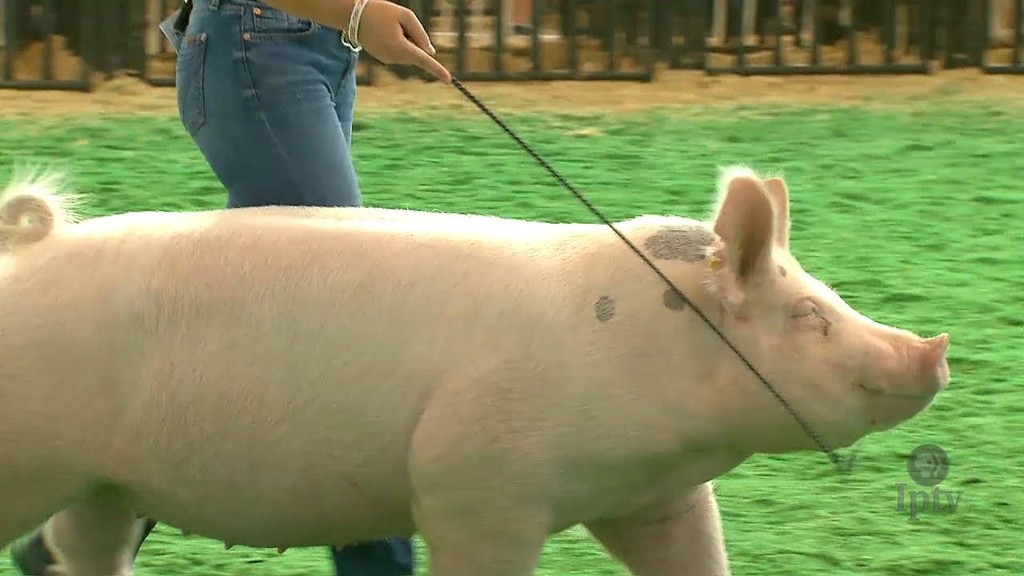 7th Grade Cell Projects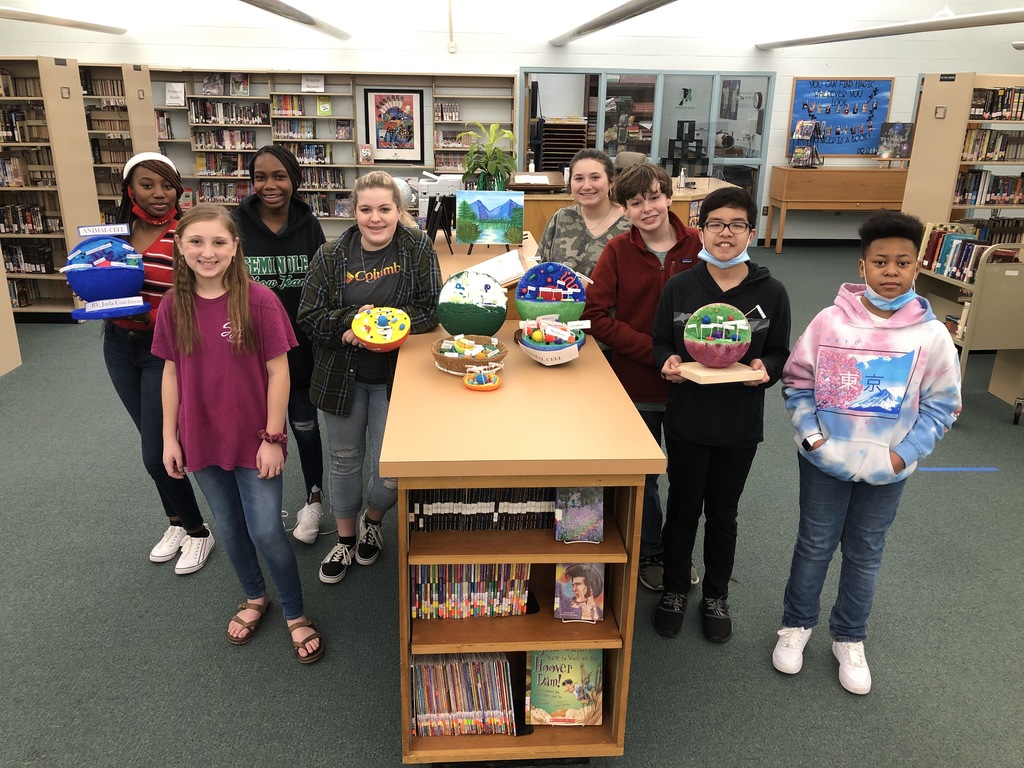 We invite all students to attend the school performances ($3.00 per student) the performance of Aladdin. High School performance will be on February 17th and the Middle School performance will be on February 18th.

Attention all Middle School Students: The award-winning Green Machine band program would like to invite you to join us in building next year's band!! You don't have to know anything about music; we'll teach you everything you need to know and supply the instrument. It's a great way to have fun making music while building friendships that will last a lifetime!! We are featured at all of the football games and parades, plus we perform concerts and go on trips! Additionally, by playing in the band you can earn $cholarships for college and develop leadership skills that will set you apart from the crowd when it's time to get a job. There's a place for you in the Green Machine! For more information, you can see Dr. Burke in the band room, or email him at
dallasb@seminole.k12.ga.us
.

Don't wait until the last minute to get flowers for your Valentines! The Seminole Ag. Department will be selling different flower arrangements that will be delivered to students during their seventh period class the Friday before Valentine's Day. Orders must be paid for by February 5th or arrangements will not be made. Thank you! Supplies are limited so get your orders in soon! The link to the order form is here:
https://forms.gle/hLvahNFrUcHaQj7N8
.

The Seminole County FFA will be selling Valentines Day arrangements while supplies last. Arrangements may be ordered by filling out the Google Form and may be ordered for students at the middle/high school, elementary school, or they can be delivered within the city limits. Deliveries will take place on February 12 and will meet all guidelines of both schools. Please send payment to Seminole County Middle High School and orders must be prepaid before they will be filled.
https://forms.gle/hLvahNFrUcHaQj7N8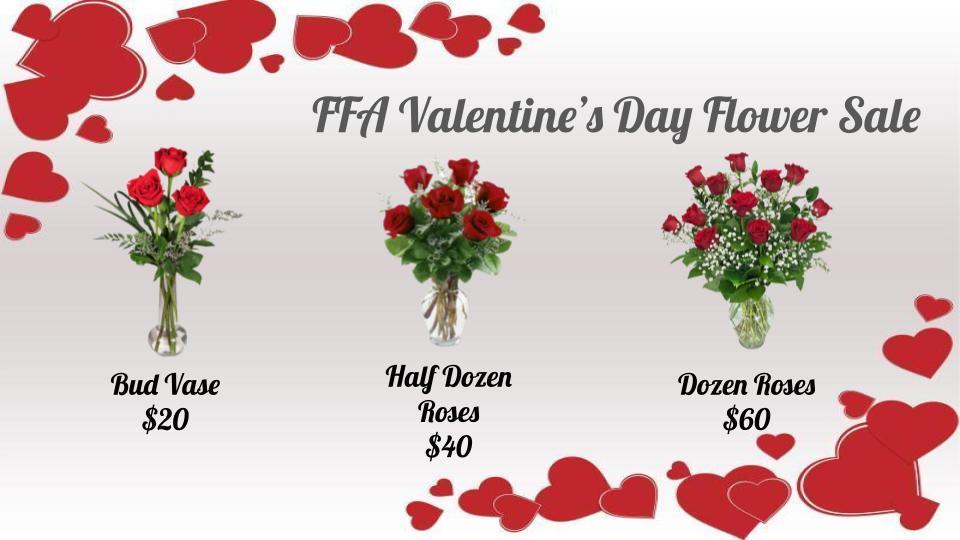 SCMHS conducted a Code Red Drill this morning. It was only a drill. All is well! Happy Friday and have a great weekend.

Honors, AP and Fine Arts Parent Night Thursday, January 21st in cafeteria. SCMS is 5:00-6:00. SCHS is 6:00-7:30. Plan to attend to see what new classes will be offered next year. Class registration for 2021-2022 begins next week!